Old School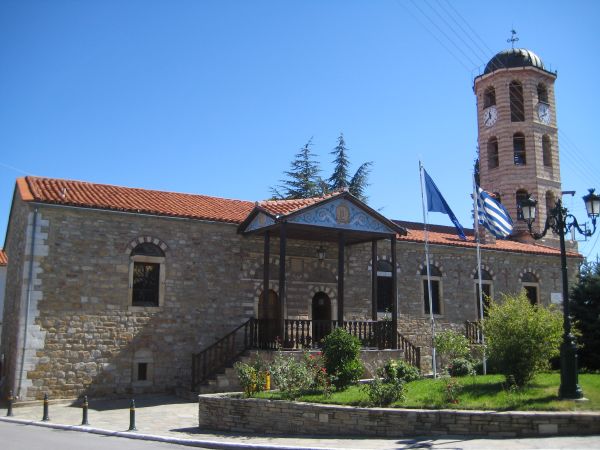 It was built in 1871 in "Chorostasi" square of Arnaia. It is the oldest and most well-built teaching establishment of the 19th century in Chalkidiki. Its masonry follows norms which were characteristic of the area of the Holy Mount. Athos. The church bell tower is built next to the school. Today it operates as Town Hall.
Temple of St. Stephanos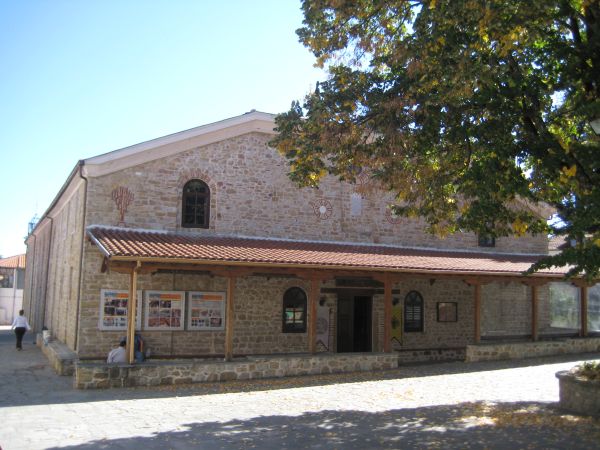 It was built in 1812 and was burnt down in 1821 during the revolution. When the inhabitants returned, all they found standing was the temple's walls. The temple was then reconstructed and the edifice is a 3-nave basilica of dimensions 41,20x19,50m. It was burnt for the second time in September 2005. The various interventions completely altered its initial form. After the destruction resulting from the fire of 2005, the science of archaeology brought to light many important findings, dating back to the 13th century. The foundations of previous temples were revealed next:
Early Christian (6th century)
Early Byzantine
Byzantine (14th century)
Early phase of today's temple
These findings offer the opportunity for further study of the history of the area and for finding the answers regarding the civilization that was developed in this area.

 
Temple of Aghioi Anargiroi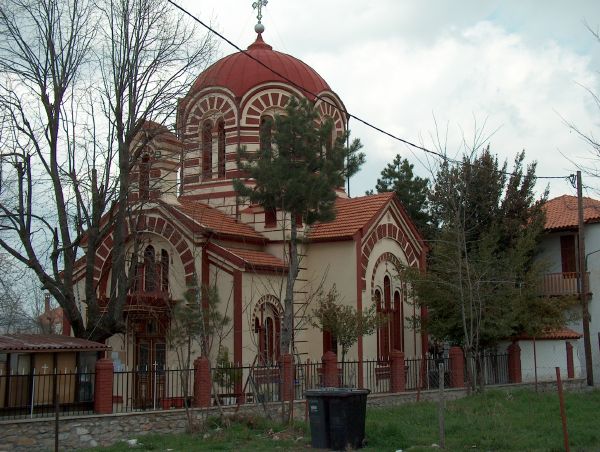 In the area of the temple, up until 1912 when the area was liberated from the Turkish occupation, there was a prison. At that spot the inhabitants found the holy icon of Aghioi Anargiroi. In 1919 begins the construction of the temple according to the design of the famous architect Orlandos. Its architecture is cross-shaped with a cupola, bearing evident Renaissance elements.
Bell Tower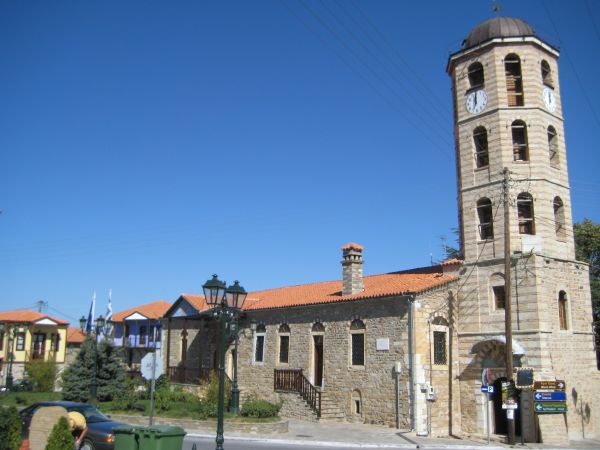 It was built next to the old school in 1889. Its masonry consists of stones and red tiles called "vissala" structured in layers. On this particular bell tower, when Arnaia was freed from the Turks, a historic clock was put that the Turks had transferred to the village "Tepalides", when they burnt down "Liarigovi" in 1821.
Arnaia's Manor – "Yatradiko"(The Residence of the Iatrou family)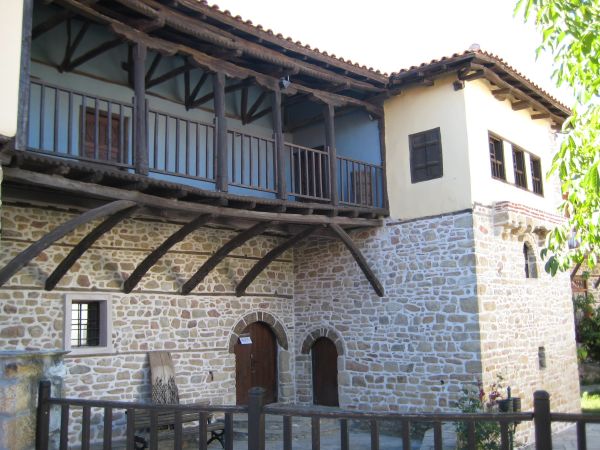 It is a big two-storey edifice of the beginning of the 19th century or maybe of the second half of the 18th century. It is one-of-a-kind in Chalkidiki. Its plan is shaped in the form of the Greek letter Π, the openings in the ground floor are minimal and the wood parts of the upper ground floor are sculptured in excellent taste. Probably it is the work of masons originating from the area of Epirus. Nowadays it houses the Folk museum of Arnaia.
Elementary school of Arnaia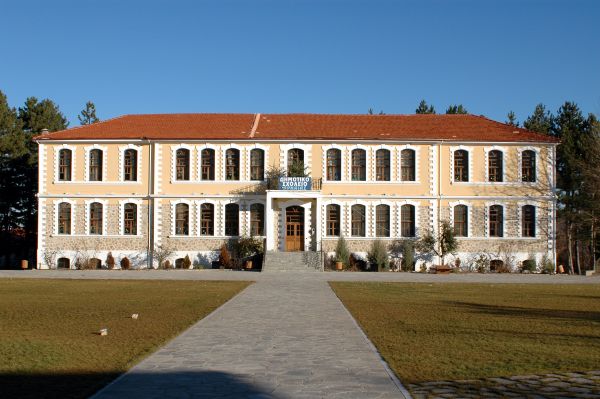 Stone-built, two-storey building in the southeast boundaries of Arnaia with a big yard. It was built in 1930. It housed the so-called Semi-High School as well as the High School of Arnaia up until 1963. Today it houses the Elementary School of Arnaia.