( Daily, two-day, three-day, four-day programme )
Arnaia, a big village of Northern Chalkidiki at the foot of the luxuriant Mount. Cholomontas, is 75 kilometers far from Thessaloniki.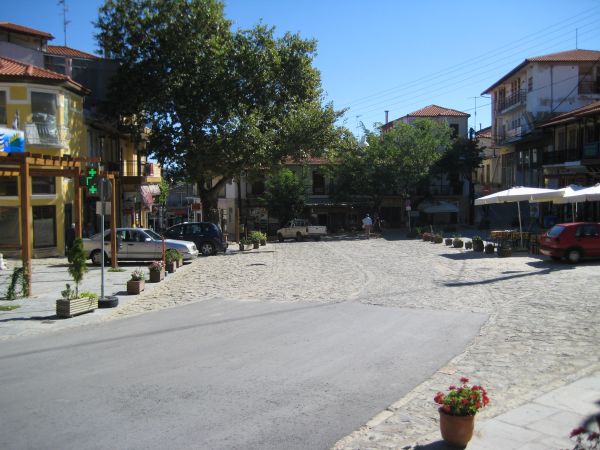 Its characterization as a "historic place" by the Ministry of Culture is perfectly explained by the presence of a significant urban network, having the village square as its center, as well as scheduled buildings of important architecture that clearly mark it as one of the most notable traditional settlements of our country.
A densely built settlement with both cobbled and stone-paved streets, renovated houses and traditional guest houses along with the rare natural beauty, it makes an appealing suggestion of quality and peace for the prospective visitor.


The programme "Inside the narrow alleys of Arnaia" carries out the quest of its architecture, tradition and culture.
Aims
The aims that this programme pursues are that the students:
are informed about the area's history

get to know the landscape architecture and the characteristics of the buildings

compare and contrast the use of buildings through time through the use of previous records

are informed about yesterday's and today's professions

come in contact with the moral values, customs and cultural identity of the place

experience the people's everyday life through contact with them

pin-point environmental problems of the settlement and propose solutions that protect the environment
The programme entails: :
semantic approach of the traditional architecture through a slideshow projection.

dividing students into working groups.

environmental trail with numbered card and image game – study of the architecture, history, tradition, old professions, weaving, beekeeping, financial activities.

getting to know the local society (morals, customs, and traditions).

visit to the Folklore Museum,

visit, study and comparison of adjacent traditional settlements

evaluation and classification of data and information

expression through plastic arts, presentation of group projects, programme evaluation.