Welcome
The Center of Environmental Education (C.E.E.) of Arnaia was established by the Hellenic Ministry of National Education and Religious Affairs in May 1998 and started its operation in February 1999. It is funded by the Community Support Framework and the Organization responsible for the implementation of the project is the National Youth Foundation. Administratively, it is subject to the Regional Directorate of Central Macedonia and the 9th Local Network of Centers of Environmental Education.
The founding team of the C.E.E. was constituted by: Mr. Ioannis Lambros, Head of the C.E.E., Mrs. Klairi Kostoglou, Deputy Head of the C.E.E. and the members of the educational team, Mr. Christos Peyos, Mr. Georgios Xefteris and Mrs. Papadoula Alamagkou.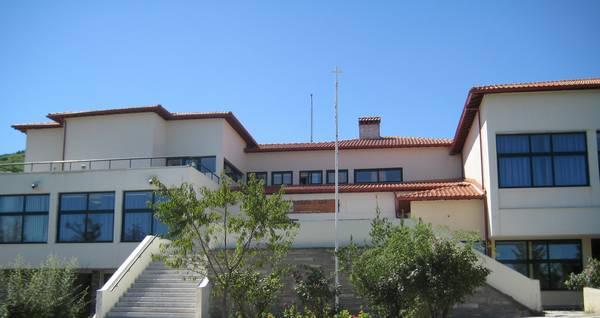 The seat of the C.E.E. is the Student Hall of Residence of Arnaia and it offers the possibility of accommodating groups of pupils, thus materializing educational programmes of one or more days in the natural landscapes of the wider region and of the traditional settlement of Arnaia itself.