( Daily, two-day, three-day, four-day programme )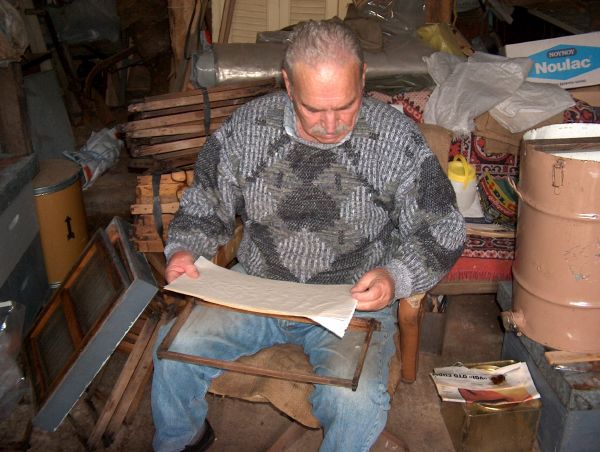 Approximately 2350 years ago the great philosopher Aristotle praised honey and its benefits for man. Nowadays, the bee-keepers of Arnaia continuing the tradition are utilizing Chalkidiki's rich flora producing big quantities of honey and other bee-related products such as "mountovina" and royal jelly.
Through this programme students familiarize themselves with both the traditional and modern bee-keeping and the world of the bees.
Aims
The aims that this programme pursues are that the students:
acquire information regarding the social structure of bees, its rules and its principles

study the process of honey harvest and packaging as well as that of its other products

acquaint themselves with the bee's products and their beneficial qualities

understand the nutritional value of honey

establish the important role of beekeeping in local economies

realize the substantial environmental contribution of the bee in nature for the preservation of self-sown flora and biodiversity
The programme entails:
theoretical briefing of student groups regarding the bee society through PowerPoint presentation

division of students in working groups

field study with a visit to an Institute of beekeeping, a beekeeper's co-operative and an artisanship producing candles

briefing from subject experts on the process of harvesting, further processing and packaging of honey and biological bee-keeping

evidential action

collection, assessment and processing of data

preparing products made of honey

expression through plastic arts, presentation of group projects, programme evaluation