(Daily, two-day, three-day, four-day programme)
Τ Soil, the dividing surface between the atmosphere and the lithosphere, is the fundamental component of land ecosystems. It supports and nourishes plants with the necessary nutrients and water. It is the natural filter and the protective layer of underground water deposits and provides the living space for many organisms.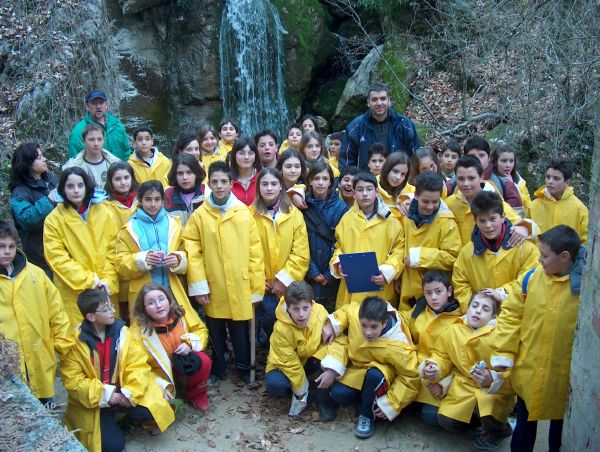 In recent years soils worldwide, as well as in many parts of our country, are being gradually degraded, resulting in the inability to sustain any form of vegetation.
The staff of the C.E.E. of Arnaia has designed a programme for the study of the soil.
Aims
The aims that this programme pursues are that the students :
study and understand notions of soil
know the soil's structure and the process of its creation
realize the soil's importance in relation to the time required for its creation
understand the soil's role in man's survival
become sensitized and actively contribute to its protection
The programme entails:
study and understanding of notions of soil (formation, morphology, topography, soil bas-relief, maps, rocks, life on the ground, land use) through slideshow projection and PowerPoint presentations
division of students in working groups
programme materialization on the field (granite soils of Arnaia and manganese soils of Neochori) with: observation, measurements, collecting rocks, activities, educational and role-play games
information by specialists regarding the mining activity in Chalkidiki at the Stratoni concentration factory
processing and evaluation of data, expression through plastic arts, presentation of group projects,
programme evaluation.